Open The Melco operating software (Melco OS, Bravo OS or AMAYA OS) on your computer. 
Turn on your Melco machine and check to make sure it's plugged into your computer. 
Go to your Control Panel
Select View By: Small or Large icons and Network and Sharing Center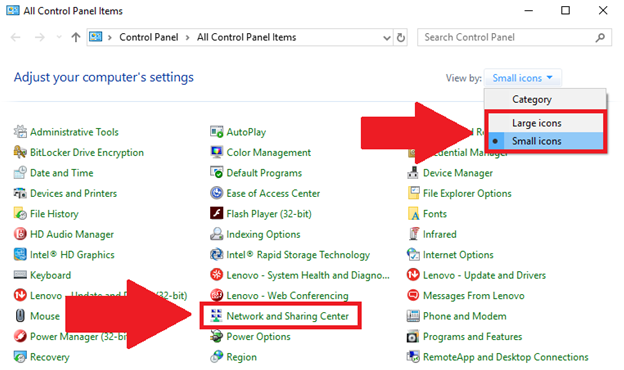 Click Change adapter settings

Check the adapter your machine is plugged into. It won't be a Wi-Fi or Bluetooth adapter. If there is a red x, Windows does not detect that anything is connected. This is usually a physical connection problem.
If there is no red x, Windows detects that something is connected and if you are still unable to connect to your Melco machine, this is usually a computer setting problem.
Note the name of the adapter that is used to connect your computer to your machine, it might be needed for any additional troubleshooting.