There may be times when you need to update your Melco software. To install the most recent version of your Melco software follow the steps in this article.
Within the Melco software, Click on Tools > Check for Updates. When asked if you want to continue click Yes. If it finds an update, click Next to Download. Click Next to install.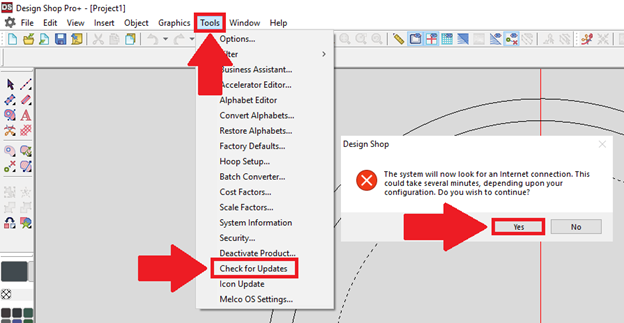 If prompted, turn off the machine and close the software, but Do Not close the update window.
After the update has completed, you can open the software and check what version is installed.