If you receive this error when launching DesignShop v9 or AMAYA OS v9: "This app has been blocked for your protection." Follow the steps below:
Follow these steps below to disable the Windows' User Account Control (UAC) notification...formerly known as Limited User Account - (LUA):
The instructions below detail a change within the Windows Registry. This change should only be made by someone who is experienced with making Registry modifications.
In the Windows Registry (REGEDIT),
Navigate to the following key: HKEY_LOCAL_MACHINE\SOFTWARE\Microsoft\Windows\CurrentVersion\Policies\System
Change the EnableLUA value from 1 to 0
You must then restart Windows (as prompted).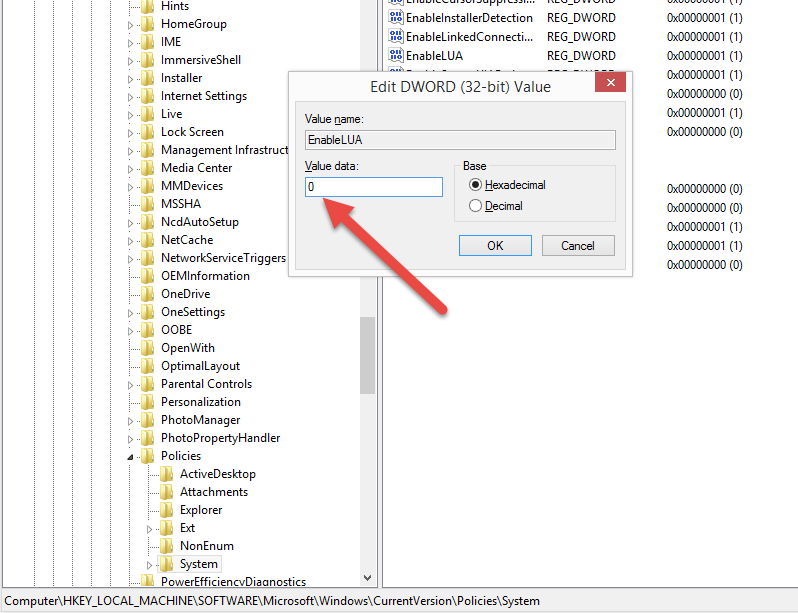 After restarting Windows, DesignShop v9 and/or AMAYA OS v9 should launch properly.