If you're Melco machine is losing connection while sewing or failing to connect, the following steps might help. The instructions in this article are while using Windows 10, if you have a different version of Windows the steps might be different.
It's recommended you Restart your computer at least once per day, typically at the end of the workday.
Go to your Control Panel
Select View By: Small or Large icons and Network and Sharing Center
Click Change adapter settings

Right click the adapter that the machine is connected to and go to Properties.
Click on Configure
Click on the Power Management tab, and make sure 'Allow the computer to turn off this device to save power.' Is unchecked.
If you're connection is still periodically disconnecting, you can create a custom 'Power Plan' in Control Panel and select Power Options.
Click Create a power plan
Click on High performance and Next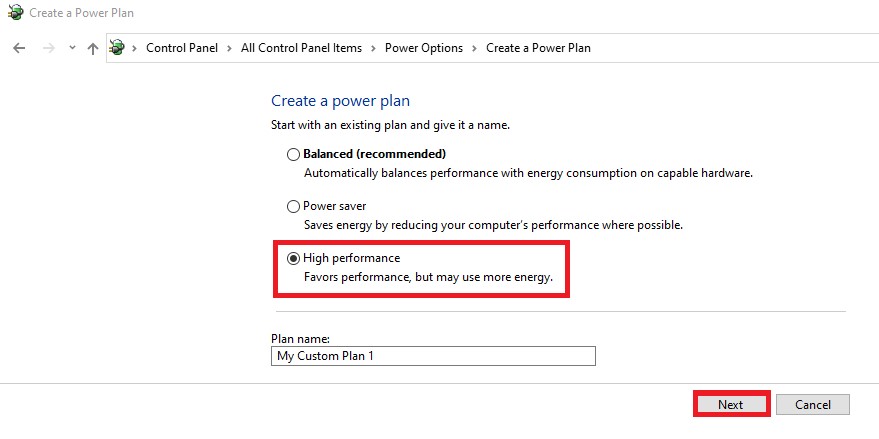 For 'Put the computer to sleep:' select Never and click Create

Click Change plan settings for the new plan that was created. In this example it's named 'My Custom Plan 1'.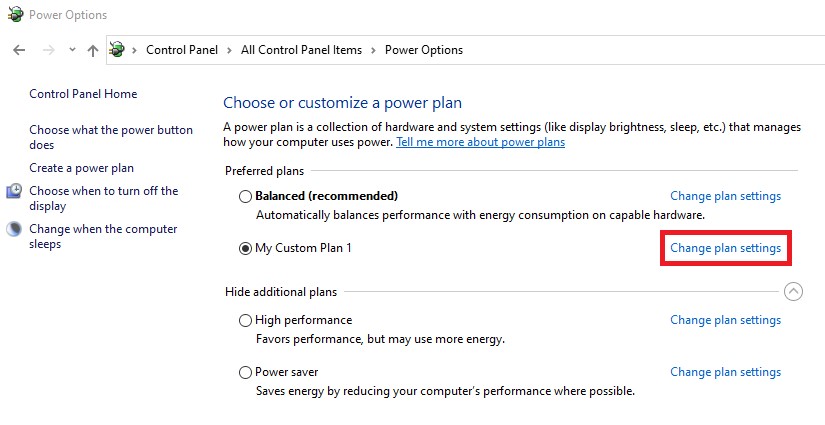 Click Change advanced power settings
14.  In Hard disk > Turn off hard disk after > Setting (Minutes) select Never. Click Apply and OK.
There might be additional power saving options specific to your computer, for more information consult with an IT professional or the support services from the manufacturer of your computer.