Here are things to be aware of when transporting a Melco Embroidery Machine (applies to AMAYA, XT, XTS, Bravo and EMT16/Plus)
Approximate Weight and Dimensions Without Cart
Width 724mm (28.5")
Height 952mm (-3mm damper compression, thread tubes 70mm extended) (37.48")
Depth 741mm (29.2")
Weight 74.6kg (164.5lbs)
Proper Lifting
Only lift machine by processes outlined below, depending on machine model. Lifting the machine by any other points on the machine will result in damage to the machine.
Caution: Do not transport machine on the cart. Always remove the machine from the cart first.
EMT16 and EMT16Plus
Locate the four metal handles included with the machine. Place two handles on each side of the machine, in the t-channel within the legs on each side.
On each leg, one handle should be close to the front and one close to the back.
To place the handle, align the angled edge to the t-channel in the leg of the machine base.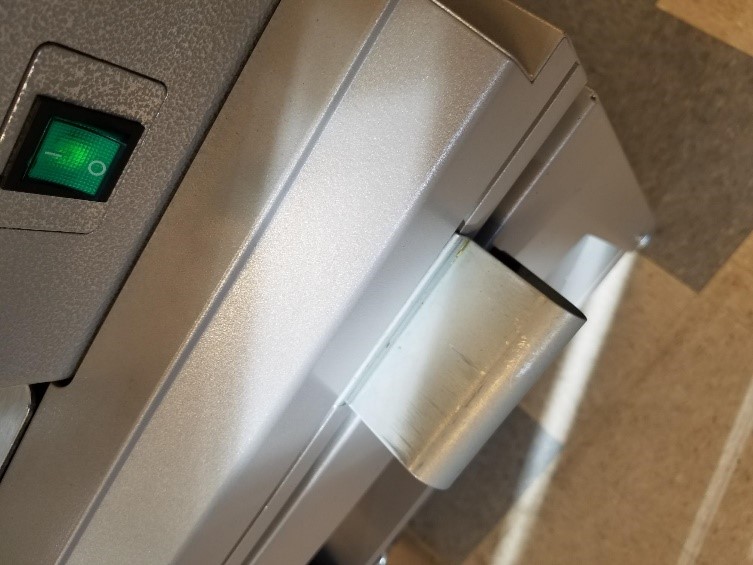 Rock forward and lift slightly up on the handle to rotate it into place.
With two people, lift the machine using the handles on both sides of the machine.
Bravo, XTS, XT and AMAYA
Remove black base cover and lift machine using the hand holds in below image. With two people, lift the machine using the hand holds on both sides of the machine.
Packing the Machine
Secure machine to pallet with holding straps (see image below)
It is recommended to remove the User Interface Assembly (keypad) before transporting, by removing the hardware (x2) using a 4mm hex wrench. (see image below for hardware location)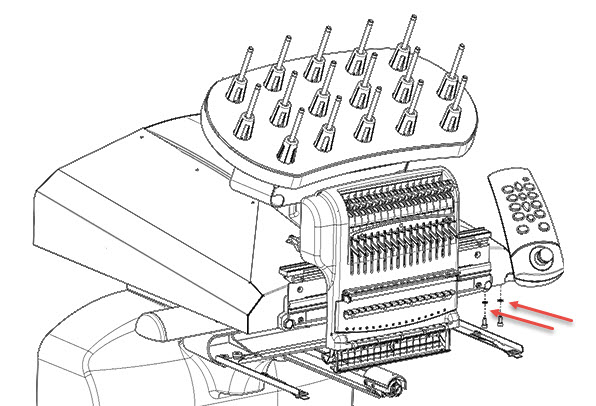 If you prefer to hire a Certified Melco Contractor to assist you with machine transportation, their contact information is available here.