Check out this informative video on Accent Marks and Special Characters. 
Entering special characters is easy in DesignShop by using the Character Map that is included in Windows.
First, go to the Search function within Windows and type: Character Map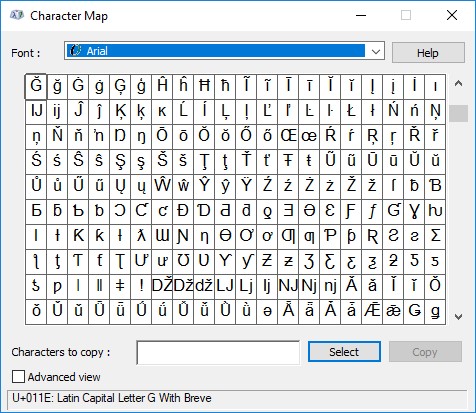 Next, scroll the list and find your desired character.
Next, Select that character and Copy it in the Character Map.
Finally, Go to the DesignShop Lettering Window and paste it where desired.