If you encounter video display difficulties showing Notes or Lines within DesignShop v9 or v10 on a Windows 10 computer:
First, check to see if there is a video driver update available for your computer's video adapter.
Next, Disable the Hardware Acceleration feature:
Right Click on the 3D icon at the top of the DesignShop screen.  
Uncheck Enable Hardware Acceleration.  Click OK.
Close DesignShop and re-open it.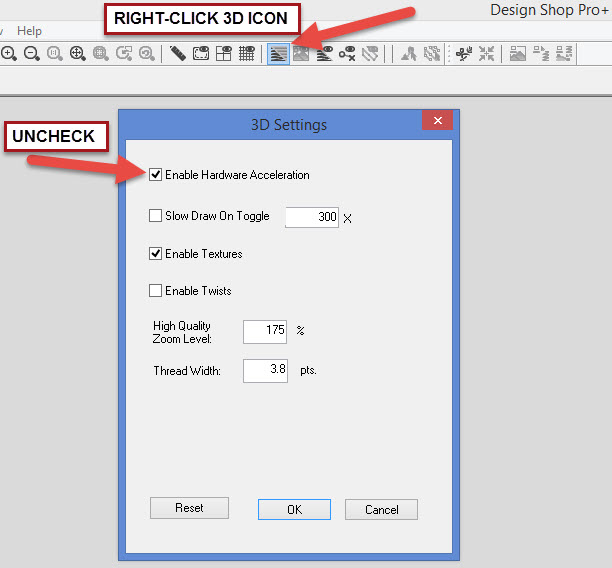 If the above steps do not resolve, you can also Uninstall and then Re-Install your DesignShop software.